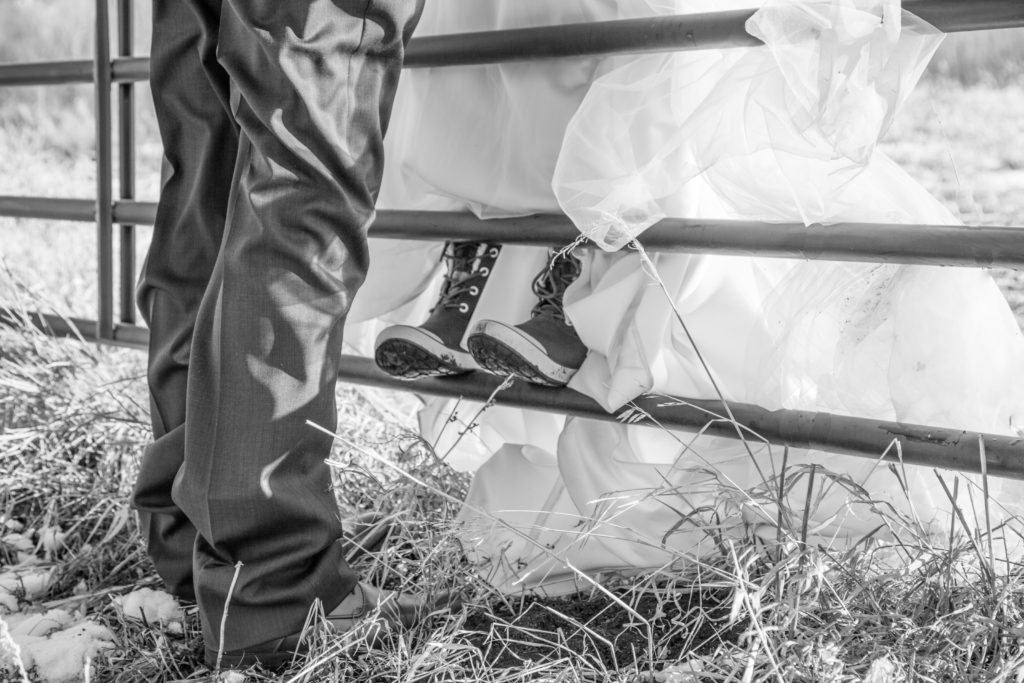 This elopement couple makes me smile. The morning of their elopement in South Fork, Colorado we were chatting about their itinerary plans over coffee and as a shoe girl, I excitedly asked about her shoes. I am all about high heels and love seeing the variety of beautiful shoes that float through my wedding world. Give me all your sparkles, fancy feet and strapy shoes!
This bride described her navy heels with sparkles as her "something blue" and I was already starting to style them in my mind for pictures later. I then proceeded to ask about her "other shoes." This was a January elopement in the Rocky Mountains of Colorado and South Fork had just had its own private snowstorm the day before, something other than picturesque high heels were going to be needed. I saw her eyes get big as I inquired about her snow boots plans and what she was planning to tromp around the property during wedding photos. Her eyes stayed big.
Wrapping up our coffee date, I asked what was next in their morning plans. They giggled as they responded, "Shopping for snow boots!" I laughed as they returned an hour later from a local sports store and she proudly held up her find. This shot on the gate is one of my favorites of the day. Because of her stellar shopping skills we tromped all over and were able to get beautiful wedding photos…with warm feet!
—Ashlee Bratton, South Fork & Creede Wedding Photographer