everything you need to know about
wedding & elopement photography
the heart behind Ashography
After photographing more than 250+ weddings and elopements over the last 12 years as a photographer, I've really come to value the unexpected, intimate moments that take place on a wedding day. Those moments between a couple are so precious and I know not only how to photograph them in a meaningful way, but I know how to curate them. My role is to get you to epic locations, make you comfortable, give some direction as needed, and help you enjoy the day that reflects you. I might even tease you and tell bad dad jokes.
I've been professionally photographing elopements for years, and I totally get how the concept can be confusing. Elopements have no rules, unlike big weddings that tend to follow a set of traditions. That much freedom can be overwhelming at first. My first goal is to learn about YOU. I walk you through what traditions do you want to keep and what do you want to ditch. I'll get to know your story, what you're looking forward to, and maybe even what you're nervous about…and then I help you put together a day that you can get excited about. This comes about through an easy questionnaire I send via email in order to knock out some specific details, the phone calls we'll have, and the stories you tell me.
You only get to do this one time with this person. The look he flashes when seeing you for the first time, the hug your mom gives you before you step out to see him, and that first sip of champagne (ahem…or beer, or whiskey) together with your rings on–those are important moments. The way the two of you lean your heads together during the toasts or the touch of his hand on your back as you soak in the views. Let's not miss those moments together.
This day is about more than the flowers and the shoes you chose, or the traditional details that might be missing. It's about celebrating the start of a future together. It's an honor to play a part in such a significant day and I hope you'll choose me to be a part of yours!
I've got three types of elopement packages. Inquire to set up a time to talk about your day.
AN ELOPEMENT IS AN INTENTIONALLY
SMALL,
INTIMATE,
MEANINGFUL,
AUTHENTIC WEDDING EXPERIENCE
THAT IS A TRUE REFLECTION OF YOUR RELATIONSHIP
WHERE THE FOCUS OF THE DAY IS REALLY ABOUT YOU TWO.

VALUING EXPERIENCES OVER STUFF
AMAZING PHOTOS BY YOURS TRULY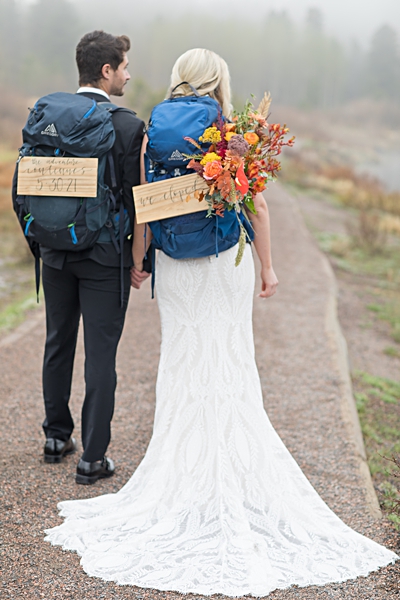 in the press: Shooting for Others
I've had the pleasure of working with the following organizations:
LEUKEMIA & LYMPHOMA SOCIETY
Colorado Authors Hall of Fame
Colorado State Veterans Homes
MY PAST CLIENTS HAVE THE
SWEETEST THINGS TO SAY 
Now booking for 2023 & 2024 
For investment details and availability, please send a message using the contact form to say hello. I accept a limited number of weddings each year and would love for you to be one of them!
 Now booking for 2023 & 2024 seasons.
Elopement packages start at $2,200. My full day adventure elopement experience is $5500  (includes multiple mountain locations, floral bouquet & boutonniere, vow books, champagne toast, online gallery to view and share, professionally printed photo album, and 2 nights B&B lodging). Photography-only elopement packages available starting at $2,200. Inquire to receive more information on the all-inclusive full day elopement experience and wedding & elopement packages.