With so many photographers out there it can be overwhelming to find the right one for your family or event. For your project, you're going to need more than a cell phone and a selfie. And typically, professional photography can sometimes feel like a big investment. So to help in your quest to find the perfect photographer match, here are 8 tips from over 8 years of experiences — both as a professional photographer and as a photography client. I've been on both sides of the camera, and I understand the nerves that come with a lens pointed in your direction. Relax and cheer up–you've got great photos in your future!
1) The best place to start is with referrals from friends, associates, or business partners.
Referrals are great when searching for a photographer because your friend or business buddy will already have gone through the entire process. Ask if they were happy with the way the photographer interacted them. Did their photos look like them?  Did they get their images when promised? How was the quality of their gallery? And the most important question, would they use their photographer again? Someone who has gone through the entire process with a photographer will be able to gauge the experience from start to finish.
That being said, don't use a photographer just because your friend did. Your needs could be different and your styles of what you like may be different. Which leads me to point two…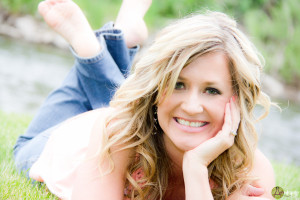 2) Not all photographers are created equal.
Every photographer typically has a unique style and just like doctors, will have different personalities and "bedside manners" on how they interact with you, your family, or associates. Look at their body of work and gauge whether or not their style matches what you are looking for. Don't pick a photographer who focuses on candid images if you want all posed and poised images. If looking for professional pictures for author portraits or business needs, does the photographer know your industry and standards? Do you want a big, extended family portrait with over 20 people? Then you probably don't want to pick a photographer whose website only displays newborn work.
Pick a photographer who specializes and has showcased the types of photos you want done. If you don't, you could be disappointed with your images and the photographer will probably end up frustrated that you are asking for something they just don't typically do. Nature photography requires a very different skill set than "people" photography. You want a photographer who is excited to photograph you and will know why you're doing it! My pictures are better when I can track what my clients are looking for and can get a read on the reason why I am the one they picked for their photo project…I want to get excited with you and be a part of your ultimate goal!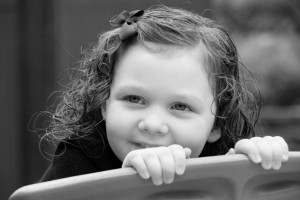 3) Talk to your photographer ahead of time.
Most photographers can come up with a handful of great images from a session to post on social media or their website. That's what portfolios are for. However, not all photographers are "people persons." Technical prowess can only go only so far, but a genuine interaction can tell you a whole lot about what you'll get in your session. I tell clients I can soften and Photoshop skin and those pesky lines, but I cannot change your facial expression or your mood. If you're irritated or nervous, it will show. So relax, have fun, and make it a good one!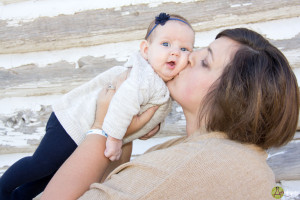 4) Cost.
Let's face it. Anyone can take a picture. But not anyone can take a photo and make it what you need. For your family or business project, a cell phone selfie photo just won't do. You are paying for a photographer's "eye," expertise, editing skills, equipment, time, and yes–personality. A photographer who can set a nervous client at ease and draw out genuine smiles and facial expressions is worth gold.  Cost can be a big factor. Sometimes it can be the deciding factor. But, the most important thing to figure out is what is included in the cost of the session. Sometimes a photographer may look inexpensive. However, once you factor in prints, digital negatives, and any additional fees they could end up being the most expensive of the photographers you are looking into. If something is unclear ask for clarification before you sign a contract.
And know that if a photographer is very inexpensive you may want to ask yourself, "why are they so cheap?" Are their package prices up front or are there hidden "upgrade" costs? Are they investing in great equipment that will result in great images? Do they have the proper licenses? Are they paying taxes? Do they have insurance? Are they booking ninety-seven sessions a week and won't have the time to give your session the attention it deserves? You must factor in a photographer's time invested in your session, their expertise, as well as their costs when taking into account their pricing. If a deal is too good to be true it probably is.
But don't forget… you're worth it.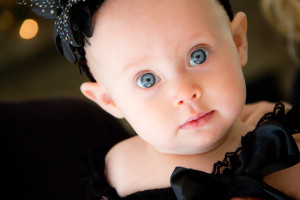 5) Be sure you understand all of the photographers policies before booking.
Here are some questions you may want to ask if they aren't clear:
Are any digital negatives or prints included in the session price?
What are the print prices?
Do I need commercial copyright use for the photos and what is the cost for that?
How long after the shoot will the gallery be posted?
What is the cancellation policy?
What will happen if the weather is bad the day of my shoot?
What time of day is best for the shoot?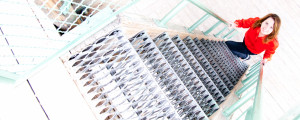 6) Get to know the photographer.
Do you feel like you can work with this person? A great place to get to know the photographer before you book is their About Page on their website. You can usually get a good sense of their personality there. Hopefully. Do they look and sound like every other photographer out there? Also, check their blog and social media pages. Do you like them? Have things in common? Feel like you could be friends in real life? If yes, you are usually on the right track. The clients that I click with best are the ones that feel like they know me before we even meet for the first time. I've even had some clients end up friends in real life. If you are still unsure if you click, schedule a phone call to chat. If you don't feel a connection, move on to another photographer.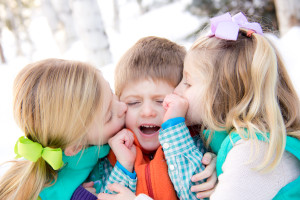 7) In the end your photographer should be someone you trust.
Don't be afraid to show a few examples from your Pinterest board to give your photographer a direction, but don't you want unique and artistic images that are true to your family? Or do you want the same images that other people already have? Your photographer will have a vision for your family or your project. And if you've picked the right photographer you will trust them and their vision.
Once you find a photographer you love, stick with them! I love documenting families as they grow. I love when kids remember me and are excited to see me, even though I see them only once or twice a year. I feel each session gets better because I am connected with that family on a deeper level every time we shoot. There is nothing better than feeling as if you are a part of that family or invested in their business or project. Even if it's just for the 30, 60, or 90 minutes you are capturing the love they have for one another.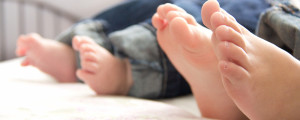 8) If you like them, spread the word.
Liked your shoot? In love with your online album or have used the photos in a project? Shoot the photographer a line in a quick email or blast a social media thank you and tag them. I love getting Christmas cards from clients with the family portraits I took or getting a book from an author once they've been published. Your photographer will appreciate the kudos and love knowing you liked your photos. Who knows, you may even get special treatment or a discount next time you book.